The bugs are back! Camosun's popular 'Pestival of Edible Insects' returns on April 4 to promote sustainable protein sources
Media Release
Release Date: March 29, 2018
With fresh and fruity insect protein smoothies, roasted mealworm filled corn and guacamole tortillas, and a uniquely delicious cricket-based bolognaise sauce on offer, Camosun College anthropology instructor Nicole Kilburn is proving that eating insects can be great for the taste buds as well as for the environment.
Kilburn and 35 students from her Anthropology of Food class are organizing the third iteration of the college's wildly popular "Pestival of Edible Insects" which takes place on Wednesday, April 4 from 7-9pm on the first floor of the Wilna Thomas building at Camosun's Lansdowne campus. Tickets are $5.
Since the last 'Pestival' two years ago, Kilburn notes that there are more opportunities than ever before to buy and use insect proteins in your cooking. "There's been tremendous growth in the insect protein industry with new companies starting across Canada," she says. "Many of these are start-ups, run by young people who are crowdsourcing their funding and they're supporting our event. It's very exciting because it proves that this is not just something that we're talking about in class, it's actually something that's happening out there in the real world."
Pestival is an example of an event that highlights Camosun's focus on applied learning and community connection. "Everything we do here at Camosun aims to be relevant," says Kilburn. "We want our students to gain useful knowledge that goes beyond the classroom and I think that's part of our role as a college to engage the public by sharing what we're learning. We're inviting the community to come to Camosun and to think about food in a different way and for our students to learn in a way that's hands-on and interactive."
Kilburn's students are responding to broader market and cultural trends with groups presenting on a variety of topical themes. "New this year is a student group presenting on the entrepreneur and business side of insect protein and using crowdfunding to grow a business idea. We also have a group looking at the role of insects and human evolution and that's a first for our class."
Society as a whole is increasingly receptive to eating insects says Kilburn, who notes that for someone who's been watching these trends for a long time, she's excited to see a "normalization" of people consuming insect protein. "I'm actually hoping that down the road, Pestival might not be that big of a deal, because people will become used to eating insect protein in their regular diet."
Still, this year's Pestival promises to be as exciting and interactive as ever, with plenty of opportunity for people to sample insect-based food for themselves. "I think that people are acutely aware of the food sustainability issues and the impact on the environment," says Kilburn. "There are all sorts of great reasons to consider insects if you can get past our own cultural constructions about what is considered good to eat; not only that, but the recipes using insect proteins are delicious."
Contact
Ivan Watson
Marketing & Communications Strategist
Camosun College
250-418-0700 | watsoni@camosun.ca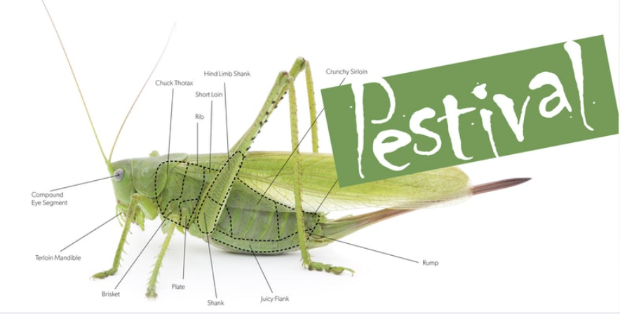 Wednesday, April 4 • 7-9pm
1st floor atrium, Wilna Thomas building
Camosun College, Lansdowne campus
Tickets are $5, available online at Eventbrite.ca, Hot and Cold Café (Cook Street Village) or at the Lansdowne campus bookstore.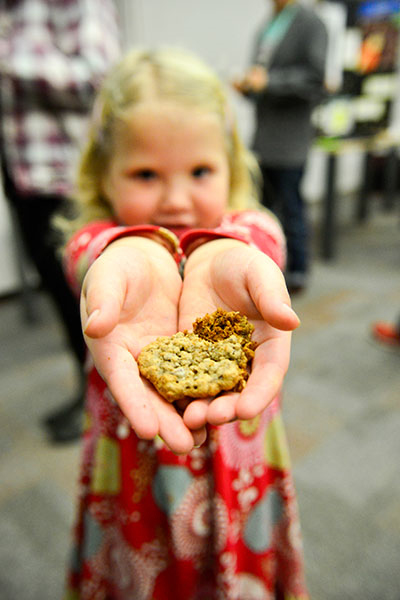 Last updated: March 29, 2018 12:47 pm