Find your way and feel like you belong – with our help.
Coming to college is a big step. Indigenous Advisors are here to help you both before and after you become a Camosun student by providing educational, financial, and cultural support and information.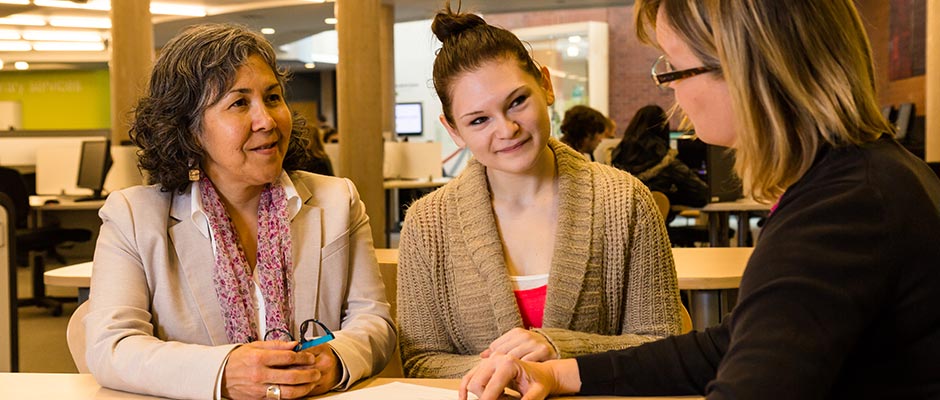 Educational support
If you are thinking about coming to Camosun, an Indigenous Advisor can provide information and advice about Camosun programs offered on-campus and in three local Aboriginal communities.
To help you reach your goals, we'll create an education plan and then continue to offer support once you become a student.
Financial support
An Indigenous Advisor can help navigate through various funding systems, including Band funding and supports for Métis students, and provide advice about student loans and other government initiatives.
Eyēʔ Sqȃ'lewen, in partnership with the College Foundation, also offers a number of awards to outstanding students.
Cultural support
Advisors provide cultural supports to students who may deeply miss being surrounded by Indigenous culture, or who are just beginning to learn about themselves as Indigenous people.
You'll enjoy various cultural activities and events including a Welcome Feast, National Indigenous Peoples Day activities, Elders' teachings, the Songhees Pit Cook Demonstration, and other events to support your emotional and spiritual well-being.
Calendar of Events
January

| S | M | T | W | T | F | S |
| --- | --- | --- | --- | --- | --- | --- |
| 26 | 27 | 28 | 29 | 30 | 31 | 1 |
| 2 | 3 | 4 | 5 | 6 | 7 | 8 |
| 9 | 10 | 11 | 12 | 13 | 14 | 15 |
| 16 | 17 | 18 | 19 | 20 | 21 | 22 |
| 23 | 24 | 25 | 26 | 27 | 28 | 29 |
| 30 | 31 | 1 | 2 | 3 | 4 | 5 |