English as a Second Language Areas of Study
We speak your language.
Camosun offers a variety of programs to help you become more confident listening, speaking, reading and writing in English.
Programs marked with this symbol are open to international students.
English as a Second Language programs
Short-term English Programs
Not what you're looking for? See the full list of everything Camosun offers.
---
You're ready to start. We're ready to help!
Contact the School of Access to discuss your options.
Phone

250-370-4951

Email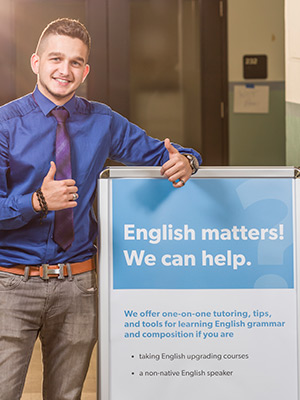 Last updated: April 25, 2018 9:34 am