One of the great things about Victoria is the weather. It gets a bit soggy at times, but the mild climate allows for year around access to our outdoors. There aresome great walking and running trails located near each of our campuses.
Trails near Interurban campus
Quicks Bottom
4521 Markham Street
Quicks Bottom is a nature reserve that protects an urban wetland within Colquitz River watershed. This small reserve includes an out and back trail. It is a nice spot to clear your mind and see a variety of birds while getting a little exercise.  Trail can be wet in later fall and winter. To add some distance, start your walk/jog from the Interurban campus. Take the access road (Markham St) thorough the Technology Park. You will see the park sign it on your right shortly after you leave the Technology grounds.
Layritz Park/Colquitz River Trail Loop
This loop is a combination of a number of trails. There is a mix of surfaces from dirt, gravel to pavement.  You can access this 9.4 km loop behind the Pacific Instuitue of Sports Excellence (PISE) building.

Elk/Beaver Lake    
This popular park offers opportunities to swim, hold a picnic, boat or go for a walk/run. There is a relatively flat 10 km trail around the two lakes, which is well used by the local community.  If coming from the college take the back route through Tech Park via Markham Street and when you reach W. Saanich Rd. turn left, go up the hill and turn right onto Beaver Lake Rd. The end of Beaver Lake Rd leads to the lower parking lot of Beaver lake. 

---
Trails near Lansdowne campus
Mt Tolmie
Considered one of the best views in Victoria. Mt Tolmie summit provides panoramic views of Saanich, Victoria and the surrounding mountains. This park/lookout point (120m elevation) is just down the street from the Lansdowne Campus.  You can access it off Richmond Rd. Just walk, or run past St Michaels University School and turn up Mayfair Drive.  Park includes over 1,500 metres of trails which include meadows and picnic areas. The road up to the summit continues down to Cedar Hill X Rd.  From Cedar Hill X Rd, you can access University of Victoria chip trail, or circle back to the college by turning right and continuing on Cedar Hill X Rd until you reach Henderson Rd., which will take you back Camosun.
University of Victoria (UVic) & Henderson Chip Trails
If you are walking, or running, from campus I suggest you leave from the parking lot next to the Paul Building cross over Foul Bay Rd and take the pathway that leads you to Wessex Close Rd. Cross over Henderson Rd and continue on Wessex Close Rd until you reach Woodburn Ave. Turn left on Woodburn Ave which dead ends to a school. Walk around the school and you will see a field (soccer field at far end and a baseball diamond). At then end of the soccer field you will see Henderson Recreation centre and this is where you will find the start of the Henderson chip trail.
Or f you prefer to stay on road you can turn left on Foul Bay and it will take you to the entrance of UVic. Turn right at Cedar Hill Cross Rd and within a block you will encounter Henderson Recreation Centre and its chip trail.    
Henderson Chip Trail
The Henderson Chip trail is1.1km long. This trail circles the perimeter of Henderson Park Golf Course. This trail includes 14 pieces of outdoor fitness equipment and 6 fitness stations. If you want a longer walk/run cross over Cedar Hill X Road to access the University of Victoria Alumni Chip Trail.
Vic Alumni Chip Trail
The 4.2 km Alumni Chip trail circles around the outside of the university. The trail will take you past the residence buildings, through the bus station and the McKinnon building parking lot. At the far end of the parking lot you will reconnect with the trail which runs along the side of the CARSA building. It continues to past the stadium, through woods and along side the Finnerty Gardens to reach Henderson Rd.
Find more deatails on the University trails.
Mystic Vale
Mystic Vale is a forested ravine that was acquired by the University of Victoria in 1993. It is a Douglas Fir Ecosystem located on the Hobbs Creek watershed that is protected from development. This trail can be reached off the Alumni Chip trail. If accessing from Cedar Hill X Rd take the trail entrance across from the Henderson chip trail. Stay to the right on the chip trail and when you reach a parking lot take the right branch of the trail.  You will find a chip trail leading to a series of steps. Take the steps down and turn left. Once at the end of the trail turn left and follow the trail back to the Alumni Chip trail (by residence). To continue around the Alumni trail, turn right or if you wish to go back to Henderson Rec chip trail turn left.
Uplands Park

This beautiful urban park (30.635 hectares) contains one of the highest concentrations of endangered plant species in Canada and is home to a significant number of Gary Oak tree meadows and woodlands. The park has a series of well-used trails which wind throughout the park, a War Memorial, boat launch ramps, beaches and picnic tables. You can access Willows Beach and Cattle Point by crossing Beach Drive.
Location: Side entrance off Midland Rd.  Located approximately 2 km from Lansdowne campus straight down Lansdowne Road. Main entrance 2900 Beach Drive.
Find more trails
All Trails
Wanting to explore Victoria's trails? Check out AllTrails. This site provides a wide offering of local trails. Trails for beginners, child and/or dog friendly walks to those for advanced hikers. Included are hand-curated trail maps, driving directions as well as detailed reviews and photos from hikers, campers and nature lovers like you.
Capital Regional District (CRD) Parks
CRD is the regional government for 13 municipalities and three electoral areas on southern Vancouver Island and the Gulf Islands, serving more than 418,000 people.  This site lists CRD parks and trails as well as their location, trail difficulty rating and length.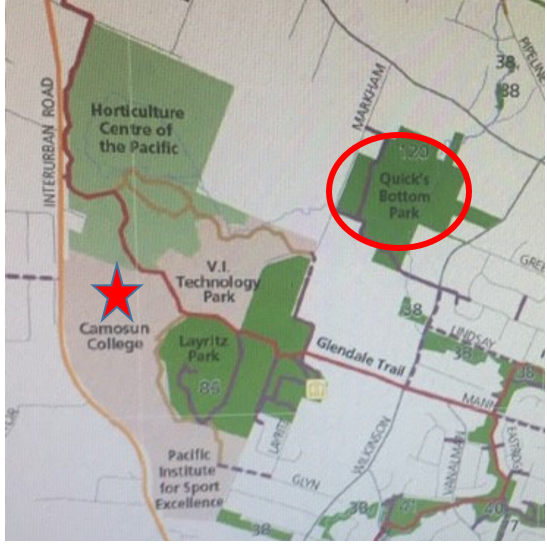 Quicks Bottom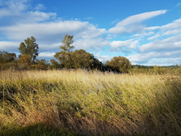 Layritz Park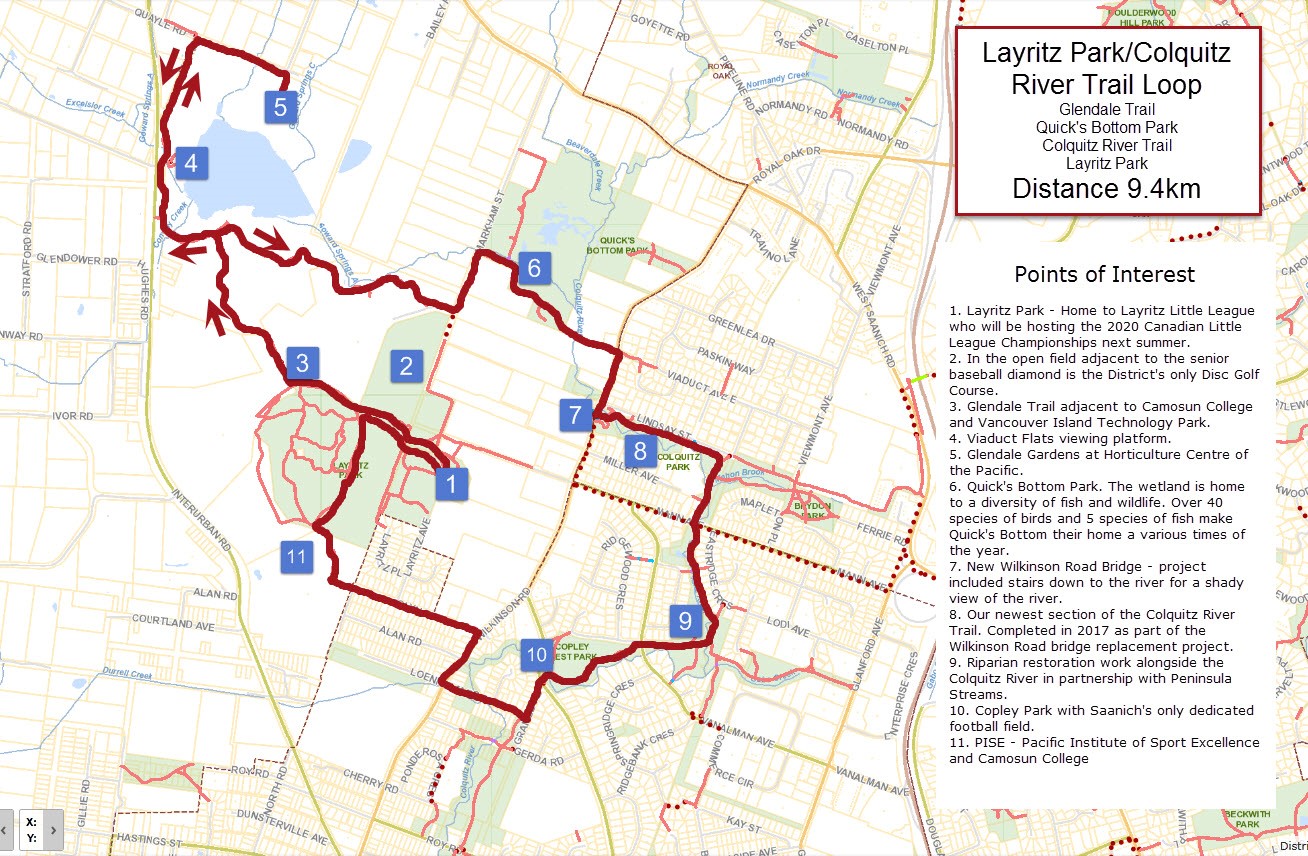 Layritz Park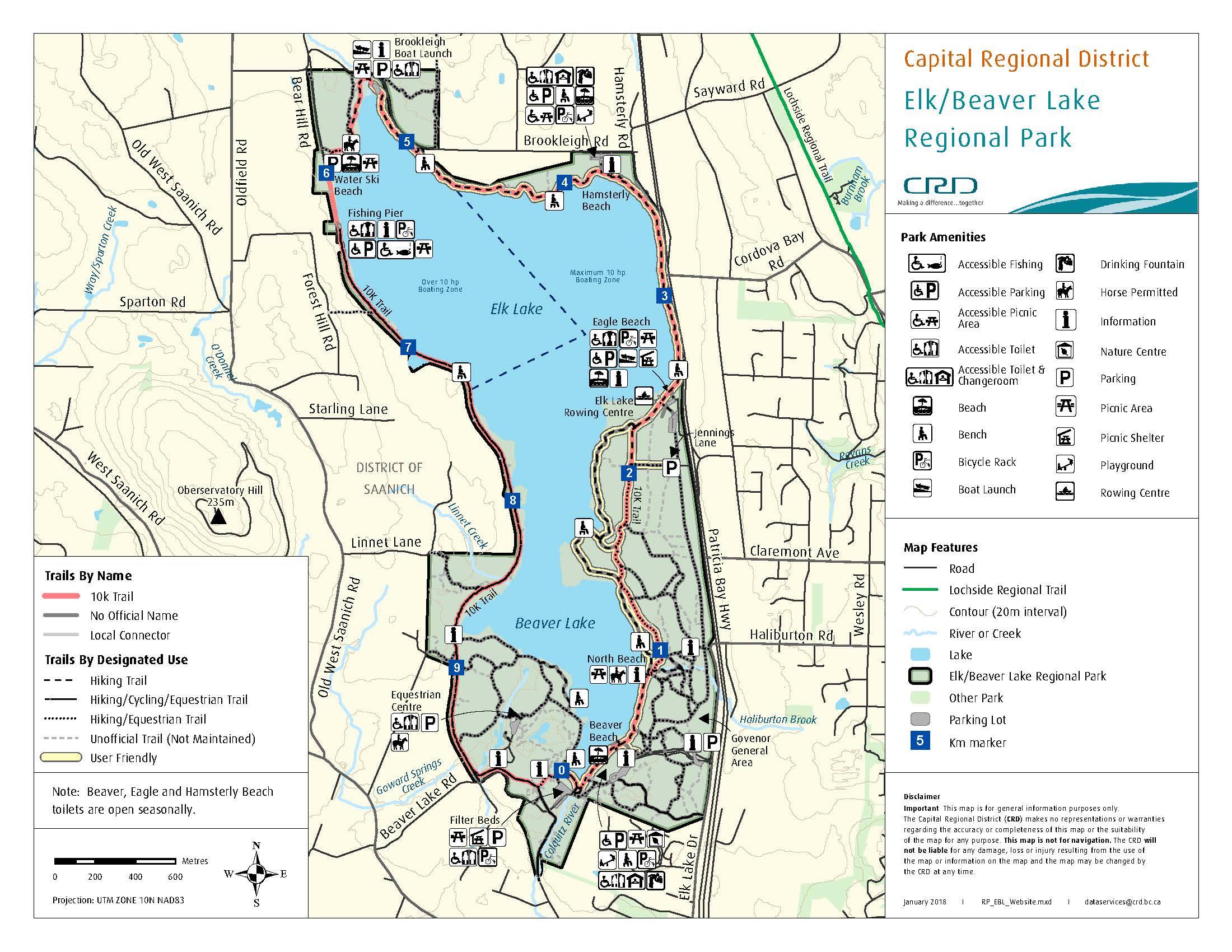 Elk/Beaver Lake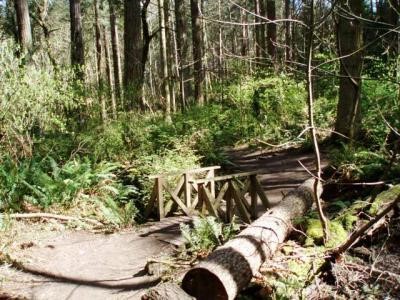 Mysticl Vale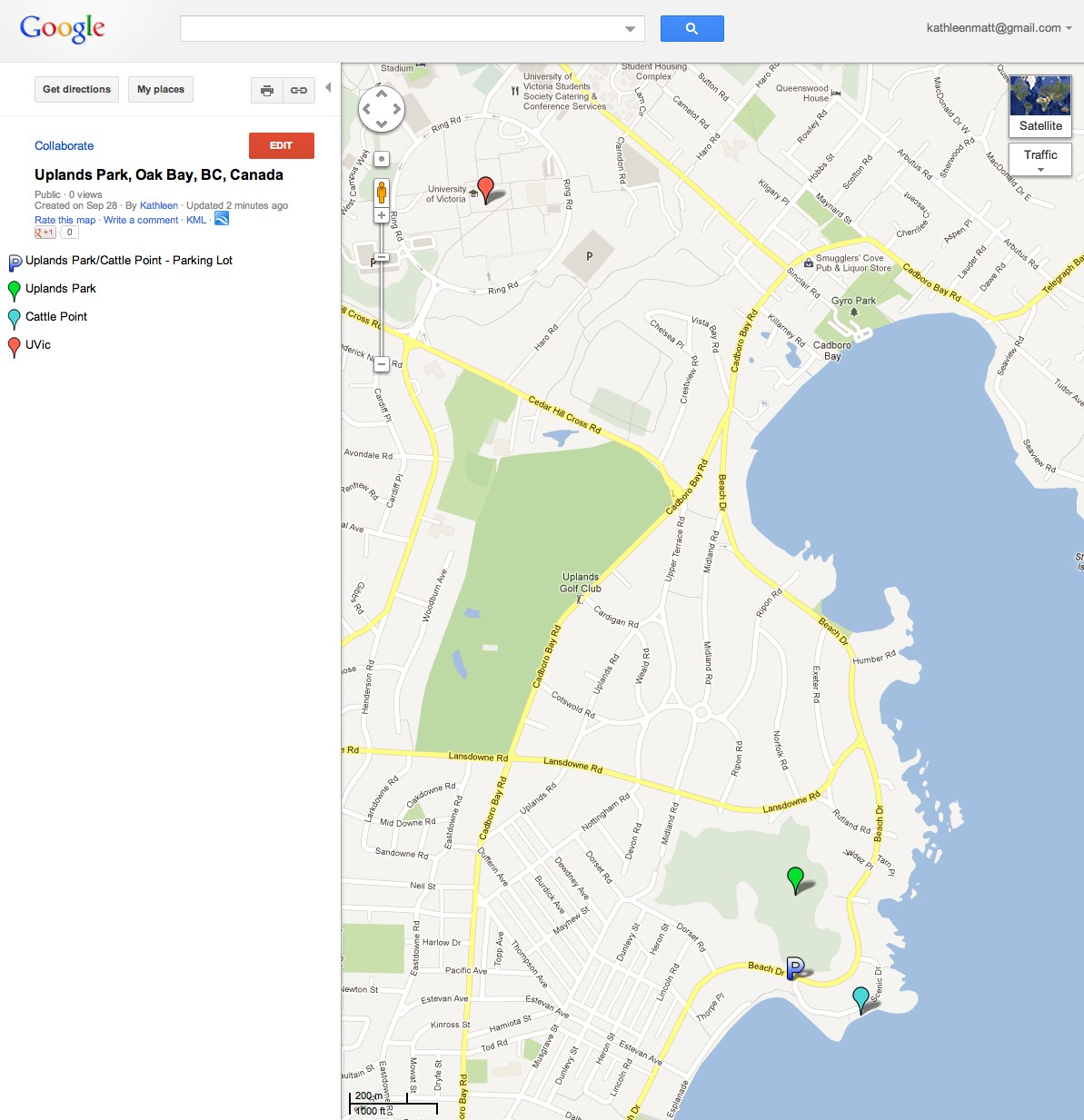 Uplands Park

Uplands Park