Camosun currently fields teams in basketball, volleyball and golf. Since joining the CCAA and PACWEST conferences in 1994, the Chargers have competed in over 100 national and provincial championships with over 50 medal winning finishes. Our student-athletes carry a proud tradition of scholarship and have earned hundreds of awards in recognition of their achievements in academics and athletic performance.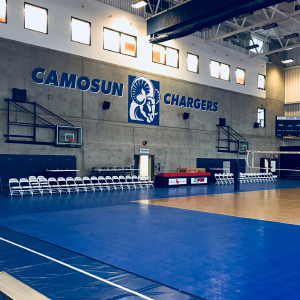 The Chargers basketball and volleyball programs are proud to welcome guests and visitors to their home in the Pacific Institute for Sport Excellence (PISE) on Camosun's Interurban campus. This world-class facility features a double court gymnasium with international height ceiling, large fitness centre with a high performance area, athletic therapy room, team rooms, change rooms, classrooms, a sport research and innovation centre, erg centre, the Alex Campbell all-weather turf field and a newly built 400-metre track.
Wall of Fame
We are proud to celebrate over 20 years of athletic and academic excellence. Check out the many honours that the teams and players have received over the years.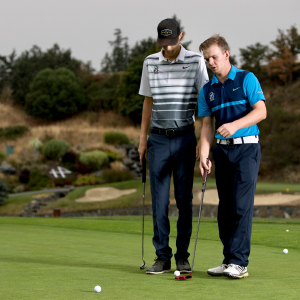 Highland Pacific Golf is home to the Chargers golf program. Overlooking the majestic Olympic Mountains, the Strait of Juan de Fuca and Thetis Island Park, Highland Pacific was created for golfers who want to enjoy a scenic, challenging golf course that is playable all year round. Considered one of southern Vancouver Island's golf gems, HP is committed to protecting the environment and is proud to be one of two Audubon Certified courses on Vancouver Island.