Build your global profile
In today's global economy, employers value job candidates with international experience. Working or volunteering abroad gives you global career skills and helps you stand out from the crowd. Camosun International and Co-operative Education and Career Services have teamed up to give you the tools to begin your journey toward a global career.
Featured Resources

MyWorldAbroad
MyWorldAbroad helps you prepare for work in the global economy. It guides you through the process of developing your global skills, gaining experience, finding work, and identifying your end career goal. With 4,000 searchable resources, 300 expert articles, and an international job board, MyWorldAbroad will help you find all of the information you need to kick start your global career.
Access is free for all Camosun students.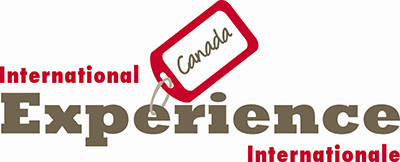 International Experience Canada
Offers working holiday, young professional, and international co-op visas for Canadians 18-35.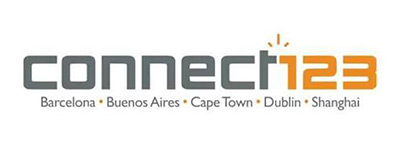 Connect-123
Explore global internships. Approved internships are eligible for scholarships.
Information Pack PDF
---
Work and Volunteer Listings
AIESEC is a global platform for young people to explore and develop their leadership potential through volunteering and interning abroad.
A directory of international internship and volunteer programs.
CWY offers world-renowned international volunteer programs to youth from Canada and abroad who, through their participation in community-driven development projects, acquire the leadership skills that allow them to become agents of change.
This section of the CAFCE website includes useful tips and resources for seeking an international work term.
Connect-123 facilitates internship opportunities in Barcelona, Buenos Aires, Cape Town, Dublin and Shanghai in a wide range of fields including business, engineering, health care, human rights, social work and sustainable development. Information pack.

PDF

CRCC Asia offers global internships in China, Japan, Vietnam, and the UK for Business, Engineering, Hospitality, Information Technology students and more.
As a member of the Canadian Association for Co-operative Education, Camosun is included in a partnership with Cultural Vistas.  Cultural Vistas develops international professional experiences that create more informed, skilled, and engaged citizens. Resources include a service to secure a J1 Visa to work in the U.S.
A listing of international environmental jobs for graduates.  Internships are also available.
A few summer internships are available here.  A subset of the website describes Me to We volunteer opportunities.
Graduates of a diploma or degree program can seek jobs in international development from Global Affairs Canada.
Volunteer or intern with GVI in conservation and community development programs worldwide.
IAESTE is an international student exchange program that enables Canadian students to gain international work experience through a paid and career-related job overseas.
A Government of Canada initiative, IEC is a unique opportunity to gain valuable work experience while travelling abroad.  Choose from a working holiday, young professional or international co-op (internship) experience through this program.
A list of Federations recognized by the International Olympic Committee (IOC) that you can explore for international opportunities.
Search international jobs and internships with the Jane Goodall Institute.
This US-based organization has volunteer opportunities in the US and around the world with regional nature conservancy organizations.
Find ratings and internship listings for around the world.
A global organization that uses the transformative power of play to educate and empower children facing adversity.  View jobs at the International Headquarters or at one of their National or Regional and Country Offices.
SWAP helps young Canadians find international work.  Their services can assist you through the whole process.  Some of their services include finding accommodation, applying for visas, arrival orientations and other in-country support, job database memberships, and much more.
Find general information about international connections and activities with Canadian post-secondary institutions and discover exciting programs and scholarships.
This is a referral service only and makes no particular recommendations or guarantees regarding the organizations listed. Our office is not responsible for safety, wages, working conditions or any other aspects of working or volunteering for the organizations listed. Listed organizations are posted with the best interest of Camosun students in mind, but students should follow due diligence and research all organizations prior to accepting an opportunity.