Palacký University Czech Republic
History, culture, and students are the core of the Czech town Olomouc (Olla-moats), where Palacký University is located. Palacký University is the second oldest university in the Czech Repulic. A hidden jewel of Europe, Olomouc is charming, beautiful and teeming with a vibrant student population. At Palacký University, you can choose from a variety of courses offered in English and learn Czech as a Foreign Language.
Grants available
Two grants are available for two Camosun students to study at Palacký University for one semester. Students will receive 1,500€ for airfare and a living stipend of 800€ per month. Students must be studying Sports or Geography. Students will be selected based on the criteria outlined in the exchange application (GPA, references, letter of intent).
Contact studyabroad@camosun.ca for details. Apply for an exchange by March 31, 2020 to qualify.
Fast Facts
Website

Location

Olomouc, Czech Republic

Calendar

Winter: September-January
Summer: February-May

Languages

Czech and English

Programs/courses

Fields of Study

Arts & Science

Accommodation

Consular Services

Other info
Credit Transfers
The following sample credit transfers show how your Palacký University courses could transfer back to Camosun.
| Palacký Course | Camosun Course |
| --- | --- |
| MRS/XDVG Development Geography and Globalization | GEOG 260 Geographies of Development |
| MRS/SCD Security, Conflict and Development | PSC 224 International Conflict |
| MRS/XQLM Qualitative Methods in Development | HUM 2XX Humanities 200-level |
| KGG/CRCW Conflict Regions of the Contemporary World | PSC 2XX Political Science 200-level |
| Social and Economic Aspects of Development | ANTH 2XX Anthropology 200-level |
| KGG/SRGCE Seminar in Regional Geography of Central Europe | GEOG 2XX Geography 200-level |
| KGG/CZR Geography of the Czech Republic | GEOG 2XX Geography 200-level |
| KGG/RISE Regional Information Systems | GEOG 2XX Geography 200-level |
| KGG/GISRE GIS in Regional Geography 1 | GEOG 217 Maps and GIS |
| KGI/GI Geoinformatics | GEOG 217 Maps and GIS |
| KGI/GINEW New Issues of Geosciences | GEOG 2XX Geography 200-level |
Video courtesy of Palacký University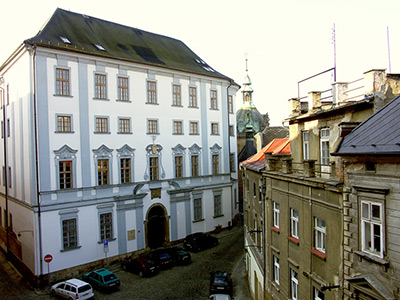 Olomouc, Czech Republic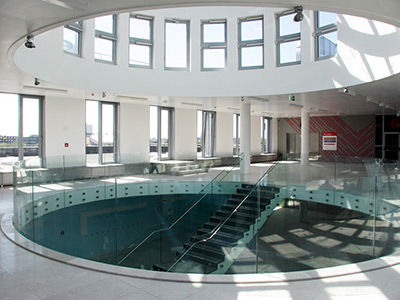 On campus