Congratulations and welcome to Camosun College! You've made a great choice—over the past 50 years, Camosun has become one of BC's most comprehensive colleges and has earned an outstanding reputation for teaching excellence. You're joining a family of more than 65,000 alumni who are making a difference all over the world!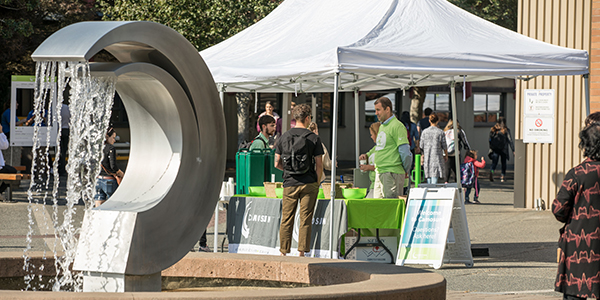 Welcome Week
During the first week of classes, the Camosun College family will be doing our best to welcome new and returning students to Camosun through virtual or limited in-person experiences. Check out our events.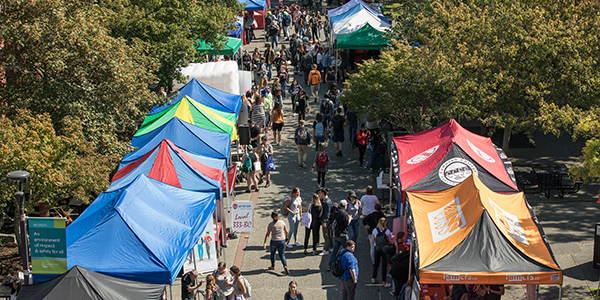 CamFest | CCSS
Camosun's annual CamFest, hosted by the Camosun College Student Society (CCSS), happens during the first week of classes.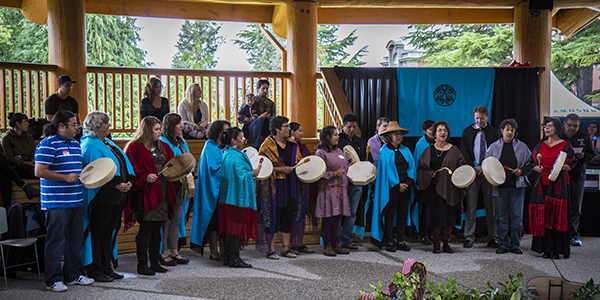 Indigenous Student Orientation
Indigenous students can contact Eyēʔ Sqȃ'lewen – The Centre for Indigenous Education & Community Connections to connect with an Indigenous Advisor to get oriented to Camosun.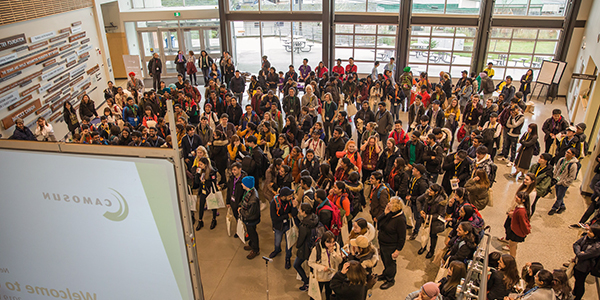 International Student Orientation
International students are expected to attend the New Student Orientation which usually takes place the week before your first semester starts.
Please visit the International Student Orientation page for more information.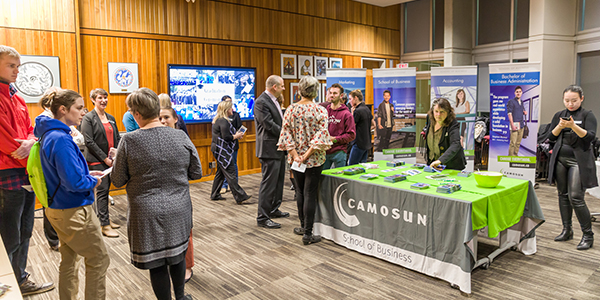 School Information Sessions
Everything you wanted to know about more than 100 programs — Camosun's Information Sessions put you in touch with our faculty and staff. It's the best way to get information on what a program is really like, the courses you'll take, the prerequisites you need, how much it costs, and what kind of career options will be available to you.
Parents & Families
Parents and families play a huge role in a student's life, and Camosun has a number of resources for parents and families to give support.