Learn about the people who take teach Communications at Camosun.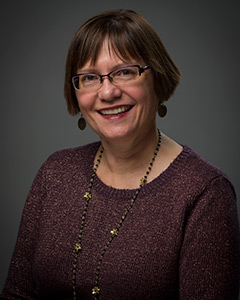 Lois Fernyhough Chair, Communications
In addition to developing communications courses for the Communications department, Lois currently teaches CMNS 100 (Introduction to Communication), CMNS 105 (Communication and Technology), CMNS 112 (Popular Culture and Media) and CMNS 130 (Mass Media Communication). A former journalist, Lois is especially interested in how traditional mass media is affected by technology, and technological surveillance. Lois has also taught marketing and business communication courses for the School of Business and is the Co-op and Internship Coordinator for the School of Arts & Science. She has a BA in Applied Communication from Royal Roads University, an MA in Communications and Technology from the University of Alberta, and is also a Camosun College graduate. In 2011, she was invited to present a paper on Tim Hortons' use of Canadian identity to the National Communication Association conference in New Orleans.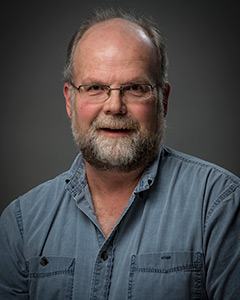 Andrew (Andy) Bryce Instructor, Communications
Andy worked for more than 15 years in the broadcast news industry, doing everything from producing award-winning documentaries to presenting the weather on newscasts. He began teaching part-time at Canadore College in 1993. In 1998 he moved to the United Arab Emirates where he taught video and audio production at Dubai Men's College. He has a degree from Trent University, and is an alumnus of the Electronic Film Media Program at the Banff Centre, School of Fine Arts. Andy has a hands-on approach that gives students an opportunity to stretch their imaginations while exploring the medium.
Currently on leave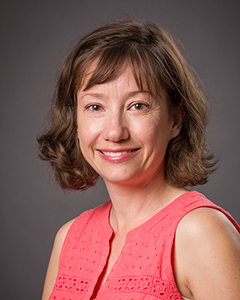 Melissa Mills Instructor, Communications
Currently teaching Graphic Communications, Melissa is also a self-employed graphic designer. She has been offering her clients professional design and communication services locally and beyond for over 14 years. From home décor textiles and children's shoes to branding solutions and communications for businesses, her designs have been sold throughout North America and Europe. Following her passion for her craft, she has traveled to creative hot spots seeking out industry trends. Melissa graduated from the Victoria College of Art before moving into the design field studying in Victoria and Vancouver. She earned an Applied Design certificate from Kwantlen University College, 3D Design certificate from Emily Carr Institute of Art + Design, and a Master of Education from Simon Fraser University. She enjoys wearing the many hats a career in design and communications demands and is happy to share her experience with students in a practical and hands-on way.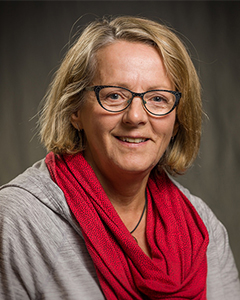 Joan Steacy Instructor, Comics and Graphic Novels
Joan grew up in southern Ontario, and is a graduate of Sheridan College, The Ontario College of Art & Design, and The University of Victoria. A visual artist who has worked in a variety of disciplines, including sculpture, traditional illustration, and digital imaging, she is the author/illustrator of So, That's That!, a biography of her father who lived to be 100 years old. Her most recent work is Aurora Borealice, an autobio/graphic novel which will be published in 2018. She lives in Victoria, BC and teaches structural drawing and character design in the Comics & Graphic Novels program at Camosun College, which she co-created with her husband, author/illustrator Ken Steacy.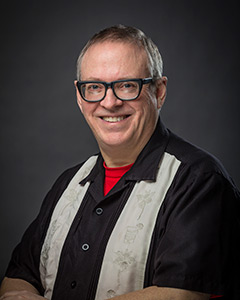 Ken Steacy Instructor, Comics and Graphic Novels
Ken decided at age eleven to become a professional comic book author/illustrator, a dream he realized in 1974. Since then, he has worked in the industry as writer, artist, art director, editor, and publisher, and in addition to creating his own intellectual property he has chronicled the exploits of Astro Boy, Iron Man, Harry Potter, and the Star Wars gang. 
Ken has also collaborated with other writers, including Douglas Coupland, Harlan Ellison, and Trina Robbins. With author Margaret Atwood he created WAR BEARS, a graphic novel from Dark Horse Comics about the rise and demise of a fictional Canadian comic-book publisher during WWII.
The recipient of an Eisner and an Inkpot award, in 2009 Ken was inducted into the Joe Shuster Canadian Comic Book Hall of Fame, a lifetime achievement award for contributions to the industry. He currently teaches Comics & Graphic Novels, a visual storytelling program he co-created with his wife, author/illustrator Joan Steacy, at Camosun College in Victoria, BC.