Educating the mind, body, heart and spirit
Go in depth with the Centre for Indigenous Education & Community Connections community. Read about the students in our programs, who we are, what we've been doing, and how we can help you succeed.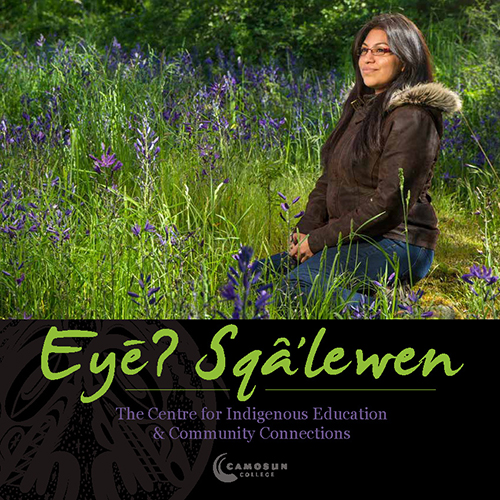 If you're a post-secondary education counsellor or have an information resource centre, ask for a copy of our inaugural view book which outlines Indigenous programs and services for Indigenous students. Contact us.
Eyēʔ Sqậ'lewen Values
Annual Reports & Documents
Indigenization Plan
Relationship Agreement
Book Publications
S'TENISTOLW: Moving Indigenous Education Forward
This book is edited by: Todd Ormiston, Jacquie Green, & Kelly Aguirre. You can find this book in the Camosun Bookstore and also online through J Charlton Publishing.
S'TENISTOLW is a SENĆOŦEN term referencing the concept of 'moving forward'. This book highlights both the doing and being of Indigenous education. Authors share their knowledge on the themes of the most recent S'TENISTOLW conference: Land-Based Learning; Supporting Learners; Indigenization; and Strengthening Alliances. Keynote addresses by renowned Indigenous scholars Gregory Cajete, Graham Hingangaroa Smith, Linda Tuhiwai Smith and Kathy Absolon are intertwined throughout the book.