Territory Acknowledgement
Camosun College campuses are located on the traditional territories of the Lkwungen and W̱SÁNEĆ peoples. We acknowledge their welcome and graciousness to the students who seek knowledge here.
The Legend of Camossung Reproduced with permission of Cheryl Bryce, Songhees Nation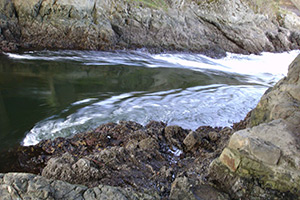 After the flood, the transformer, Haylas, was travelling with Raven and Mink teaching the people how things were to be done.
They found a young girl, named Camossung and her grandfather. She was crying, so Haylas asked her why. She answered, "My Father is angry with me and will not give me anything to eat."
Haylas asked her if she liked sturgeon, and when she answered "no" he threw the sturgeon to the Fraser River. That is why there are sturgeon there and not here. He asked her if she liked cranberries and when she answered "no" he threw them to Shawnigan Lake. That is why there are cranberries there now.
She refused many things but duck, herring, coho, and oyster she accepted, and that is why these were plentiful on the Gorge waterway. Because she was greedy, Haylas told her she would look after the food resources for her people and he turned her and her grandfather into stone.
Camossung is still a guardian and sits in the Gorge near what is now Tillicum Road.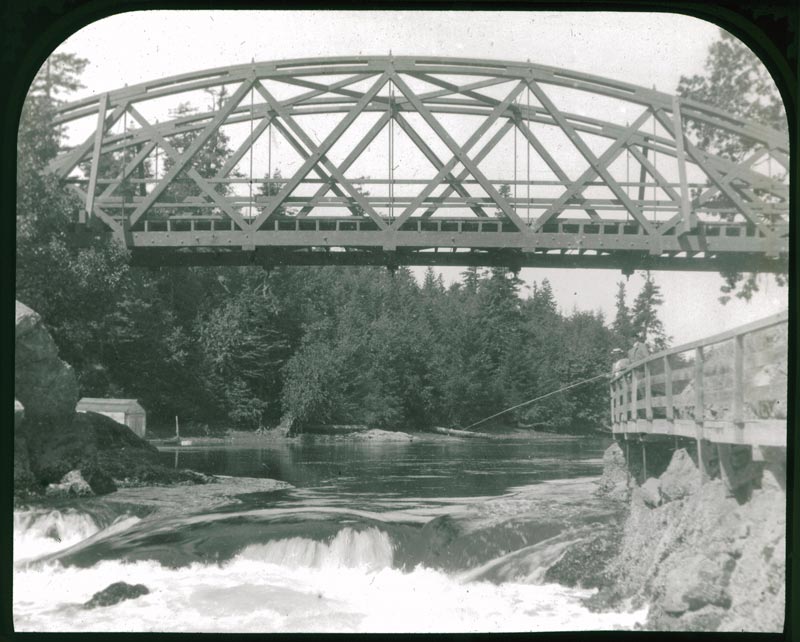 Photographs of Camossung in the Gorge Waterway are from the personal collection of Grant Keddie, Curator of Archaeology at the Royal BC Museum. Used with permission.
Where we learn
Camosun College serves the communities of southern Vancouver Island and the south Gulf Islands that are located on the traditional territories of the Lkwungen (Esquimalt and Songhees), Malahat, Pacheedaht, Scia'new, T'Sou-ke and W̱SÁNEĆ, (Pauquachin, Tsartlip, Tsawout, Tseycum) peoples.
The college was established in 1970 and in 1971 the college councilors voted on a name change. "Camosun" (pronounced Cam-O-sun) was chosen, as it was an early name for Victoria. It is originally a Lkwungen name for an area of Victoria where different waters meet and are transformed.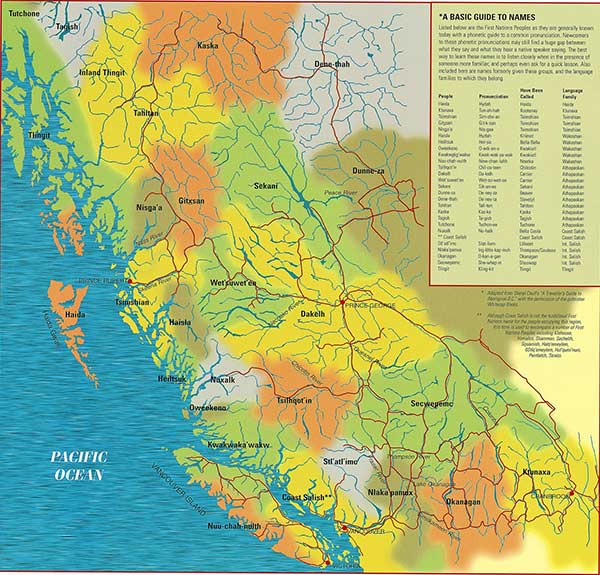 Click on the image to view a larger version of this map, which shows the traditional territories of the First Nations Peoples of what is now known as British Columbia.
Map source: BC Ministry of Education. Published with permission.