Strategic initiatives in the Centre for Excellence in Teaching and Learning include indigenization, applied learning, accessible learning, and sustainability.
Indigenization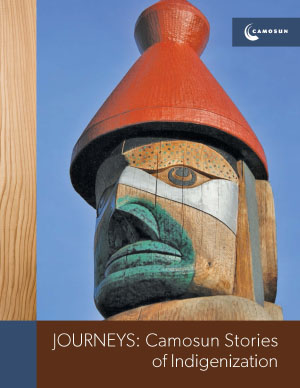 Indigenization is the process by which Indigenous ways of knowing, being, doing and relating are incorporated into educational, organizational, cultural and social structures of the institution. The goal is to create a more inclusive environment through the presentation of a different world view, and to enhance and enrich the educational and cultural experience of the educational community. This does not mean the institution is Indigenous-centred, but it does mean that consideration of Indigenous issues comes "naturally".
Learn more about Indigenization at Camosun.
Interculturalization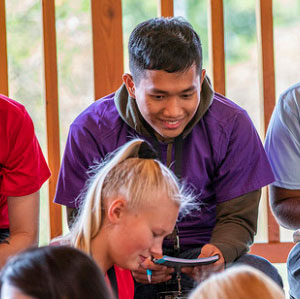 Interculturalization aims to provide students and the college community with intercultural abilities and attitudes to foster respectful relationships in the learning environment. These may include knowing that there are many ways of being and of understanding the world, and that they are all valuable; accepting that encounters with unknown cultural aspects can be uncomfortable; acknowledging that reactions to unknown cultural elements are based on one's own cultural conditionings and biases; prioritizing respectful relationships in the working and learning environment. Putting our common humanity to the fore, while respecting differences is key to all interculturalization initiatives.