"Camosun's Strategic Plan is our guide, our mandate, over the next five years, to enhance and create truly life-changing learning opportunities for students. This plan charts a new and challenging course for Camosun as we focus on enhancing engagement with students and community, finding creative and innovative approaches to teaching and learning, working toward sustainable practices within our environment and society and fostering amazing student experiences."
Sherri Bell
President, Camosun College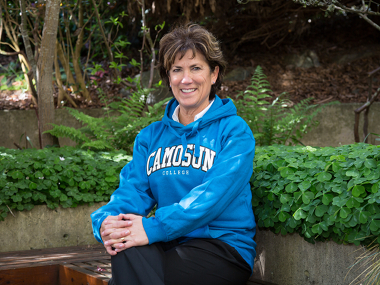 Our Vision
Inspiring life-changing learning.
Camosun's vision defines an optimal future for the college. It gives us guidance and inspiration about what we will focus on achieving. It builds on our hope of what we can become. Ours is simple. It encompasses the community college's role in transformative education and highlights the mutual partnership of the learner and facilitator while speaking to a process in which learning in all its forms challenges the status quo, both institutionally and personally.
Our Mission
We build a better future for our community with relevant, innovative and applied education.
Our mission statement defines our purpose and outlines what we do, who we do it for, and how we accomplish this.
Our Values
Lifelong learning
Positive and supportive student experiences
An inclusive community
An environment of respect and safety for all
Our relationships with one another
Indigenization
College values reflect a common core of understanding and a guideline for how we relate to students. They are a positive reflection of what is at our core and are seen in our practice or in how we do things.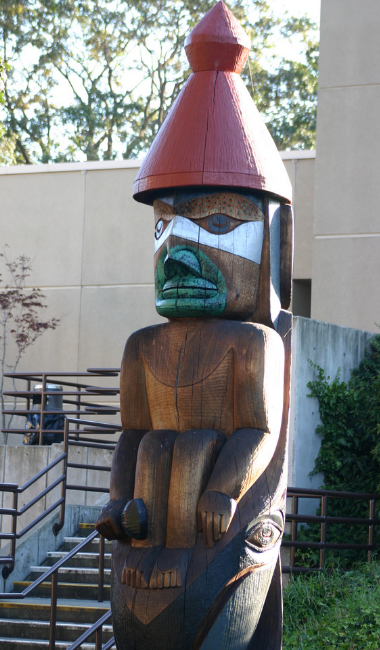 Corner Post 1
The Student Experience
Students are the centre of everything we do, from the decisions we make to the programs and services we offer. Students are why we are here and supporting them in their path to success is the reason the college exists.
Goals
Goal: Ensure we have an environment in which students learn to learn; are engaged in community; and acquire skills and knowledge that effectively supports them in building their future.
Goal: Develop a strong, college-wide service philosophy and culture that puts students at the centre of everything we do.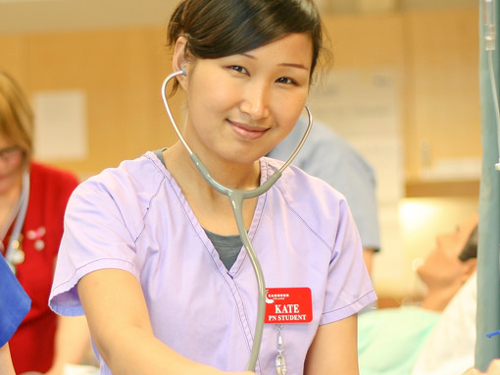 Corner Post 2
Supporting People in an Engaged Community
Our students, the broader community, and the people who work here all matter and have a role in contributing to our collective success.
Goals
Goal: Recognize and celebrate diversity within the college community.
Goal: Build on the support for the Indigenous peoples and communities in BC.
Goal: Build internationalization opportunities for the college.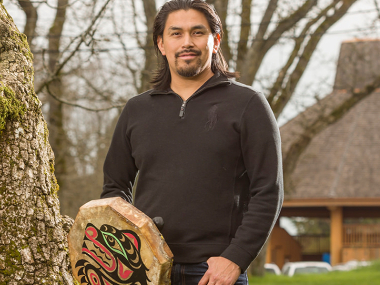 Corner Post 3
Creativity & Innovation
Camosun will be guided by a mandate to create and innovate; to question how we currently operate; to develop programs and services that look to the future. We strive to expand our vibrant learning and working environment to help us address upcoming challenges and opportunities.
Goal
Goal: Actively engage the college community in recognizing and building on innovation and creativity.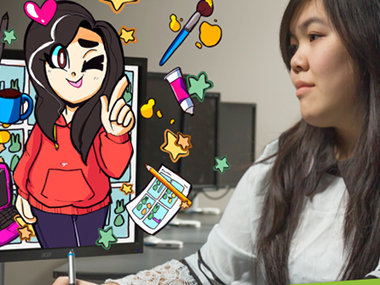 Corner Post 4
Sustainability for the Environment & Society
Camosun plays a key role in developing an engaged, civic-minded, educated society. We do this through economic development, jobs and skills training, cultural and social involvement, and an awareness of our impact on the environment
Goal
Goal: Provide leadership and support on key social, environmental, and economic issues impacting the college.