Challenging the future, changing our world
By Sherri Bell, President, Camosun College
I know we all appreciate having competent, qualified professionals when we go for a medical or dental appointment, but how many of us question how these individuals came to have the knowledge and skills on which we depend. I'm guessing that if you asked your practitioners in Victoria, you would find many were trained at Camosun College. We have been educating health care professionals for more than 47 years, ensuring they are well prepared to serve you and to enjoy a career in the highly valued health care profession.
Camosun is an innovative leader among Canadian colleges. We strive to create truly life-changing learning opportunities for our students which include applied experiences such as co-op work terms, internships, practical lab work, work-site and community opportunities. In order to achieve that, we must ensure that our students have both the latest knowledge and the applied technical skills to adapt to our world's changing economic and social demands. It also means integrating more collaborative and interdisciplinary teaching and learning methods into our overall learning plans.
One such example of this type of learning will be found in the Alex & Jo Campbell Centre for Health and Wellness set to open at Interurban campus in 2019. This leading-edge facility will bring over 1,000 emerging health professionals in 15 different health and human services programs under one roof in order to foster collaboration.
With over 18,500 students in over 160 programs, 1,200 employees and an annual budget of $126 million, Camosun College generates an impressive $1 billion in economic impact for the Victoria region annually.
What's more important, however, is the enormous and invaluable impact Camosun students and graduates make, equipped with the latest skills and knowledge, on the social, cultural and economic success of our region. Camosun College alumni help our community flourish and our economy grow: nurses, accountants, carpenters, dental hygienists, mechanical engineers, medical radiation technologists, to name a few. Upon graduation, 85 per cent of our students stay in the region, working to make life in Greater Victoria better every day!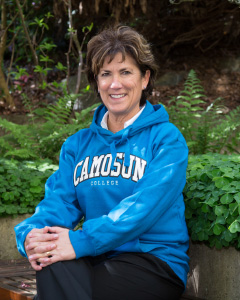 Camosun College President, Sherri Bell
---
Making a difference in the lives of students
By Jeety Bhalla, Chair, Camosun College Foundation
For over 35 years, our dedicated board of directors with the Camosun College Foundation has raised funds to financially support thousands of students helping them succeed by recognizing excellence, providing much needed financial assistance and funding state of the art equipment and facilities. We believe that all students, regardless of circumstances, deserve the opportunity to discover their true talents and change the world.
As a volunteer board, we are committed to advancing the Camosun College Foundation's Together for Health campaign. This campaign will support thousands of health and human services students, helping Camosun provide our community with highly educated, compassionate health and wellness professionals every year. We are proud to be involved in a project that will help create healthy families and healthy communities.
To all of our donors and champions, thank you for believing in Camosun and the transformational impact education has on each individual and on our community as a whole.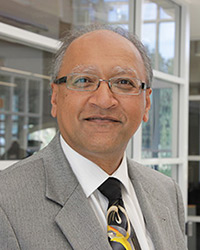 Camosun College Foundation Chair, Jeety Bhalla
---
Working together to build healthy communities
Campaign Co-Chairs, John Wilson and Samantha Wilson, The Wilson's Group of Companies
Community is at the heart of everything we do—and education is a critical to building strong and healthy communities. As a locally-owned business, we believe it's important to partner with Camosun College, health care providers, and social service agencies to build strong and healthy communities. This is important to our local economy and to each of our families. Educating new health and wellness practitioners is critical for our collective future.
We are thrilled to be the campaign Co-Chairs to raise funds for the The Alex & Jo Campbell Centre for Health and Wellness. This new facility will bring state of the art training facilities in programs such as nursing, medical radiography, home and community care, and early learning and care. More importantly, it will help keep Vancouver Island families healthy and united. Our involvement is about family, and how strong families build strong communities.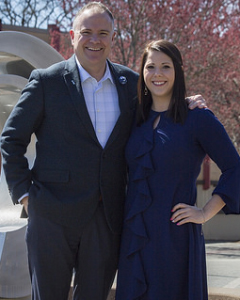 Campaign Co-Chairs, John Wilson and Samantha Wilson