Camosun College is a public post-secondary institution. The Board of Governors administers the college on behalf of the government of BC and the Ministry of Advanced Education, Skills and Training, as legislated by the College and Institute Act.
Dr. Monty Bryant Chair
Monty Bryant was elected Chair of the Board beginning August 1, 2020.  Previously, he served as Vice Chair of the Board since August 8, 2019.  He was appointed to the Board on December 31, 2018.  Monty is Chair of the Board Executive committee and is a member of the Board Finance and Audit committees.  Monty was a member of the Camosun College Foundation Board from 2018-2020.  Monty holds an RTR (X-ray technician), a BA/Med., and an Education Doctorate.  Monty held the post of Associate Superintendent of Schools in Victoria.  His responsibilities included K-12 schools, human resources, Aboriginal education, special education, curriculum, principal leadership, professional development and evaluation.  He worked as a teacher, a vice principal, and a principal.  Monty served on the boards of the Big Brothers and Big Sisters, the Conservatory of Music, and the Belfry Theatre.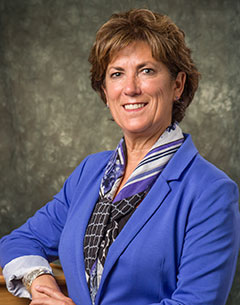 Ms. Sherri Bell President
Sherri Bell is a passionate educational leader who began her tenure as the President of Camosun College on July 1, 2015.  Sherri began her career in academics as a teacher in Calgary followed by positions as Vice-Principal and then Principal in the K-12 system in BC.  For four years, Sherri worked as a full-time sessional instructor and administrator at the College of the Rockies in Cranbrook, BC, teaching a variety of third and fourth year Faculty of Education courses in a University of Victoria satellite program.  She also worked as a contractor with the Ministry of Education where she supported school districts across the province implementing new curriculum and assessment practices.  For the past 19 years, Sherri has worked in the Greater Victoria School District in various administrative capacities, most recently as Superintendent of Schools/Chief Executive Officer.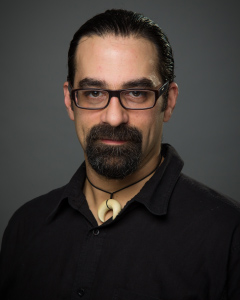 Mr. Bijan Ahmadi
Bijan Ahmadi joined the Board of Governors on August 1, 2019, as the chair of the Education Council. Bijan has been a faculty member in the School of Business at Camosun College since 2012.  He holds an MSc Management from the Barcelona Graduate School of Economics and an MA Economics from the University of Victoria.  His main foci are microeconomic theory and public policy.  Aside from acting as department Chair, Bijan also sits on Camosun's Research Ethics Board and is Chair of Education Council.  On his off time, Bijan lectures on Economic Writing at the University of Victoria, and enjoys the amazing development of his two young children.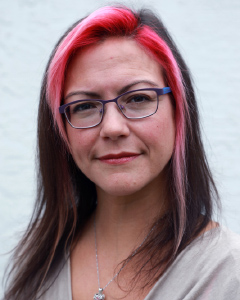 Ms. Tanya Clarmont
Tanya Clarmont was appointed to the Board of Governors on July 31, 2019. In 2020, she was appointed as the Board liaison to the Camosun Foundation Board of Directors. Tanya is Teme-Augama Anishnabai on her father's side and her community is Bear Island Reserve on Lake Temagami, Ontario. She is also French Canadian from the Ottawa Valley on her mother's side. She acknowledges and embraces both sides of her cultural background. Tanya moved to the traditional territory of the Lekwungen speaking peoples in BC to further her education while also continuing her career with the Friendship Centre Movement, which dates back to 2001. She works for the Victoria Native Friendship Centre as the Director of Human Resources and Management Supports, which aligns well with her commitment to lifelong mentorship of Indigenous peoples. She previously held positions at the provincial and national level of the Friendship Centre Movement. Tanya also works as a consultant, with her most recent work being centred around the topics of Reconciliation, TRC Calls to Action, UNDRIP and Indigenous Financial Literacy. Tanya graduated from the University of Victoria with a B.A. in Fine Arts focused in Creative Writing and attended the Banff Arts Centre in the Aboriginal Emerging Artists Program. She also holds a double Humanities B.A. in Native Studies and Law & Justice from Laurentian University in Sudbury, ON.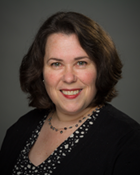 Ms. Joanne Cumberland
Joanne Cumberland joined the Board of Governors on August 1, 2016 as the Support Staff representative. In 2020, Joanne was appointed as Board Liaison on Education Council.  She previously served on the Board Finance committee. Joanne joined the Board of Governors on August 1, 2016 as the Support Staff representative. She is a member of the Board Finance committee.  Joanne worked in Student Services at Camosun College for over a decade, in the areas of Financial Aid and Academic Advising.  She served on Education Council for four years, ending her term in 2015.  Joanne has a Bachelor of Arts degree from the University of Victoria, a Master of Science from Kansas State University, and an Arts diploma and a Business Certificate from Camosun College.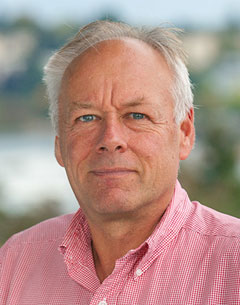 Mr. Richard Margetts
Richard Margetts was appointed to the Board on July 31, 2020.  Richard has practiced law in Victoria since 1981. He is married and has three grown children. He is a Life Bencher of the Law Society, having served on many of its standing committees and as the Society's President in 2001.  Richard is a past member of the BC Justice Review Task Force. He has been active in the Canadian Bar Association, is a past president of the Canadian Legal Information Institute. He has been a member of the Civil Justice Reform Working Group. Richard has published articles involving matters of legal professional development, and participated, as a guest lecturer for the Continuing Legal Education Society of BC. Richard is a past Chair of the Vancouver Island Road Relay. He currently sits as a member of the Community Care and Assisted Living Appeal Board. He spends much of his free time reading and pursuing some of his more diverse hobbies - beekeeping and glasswork.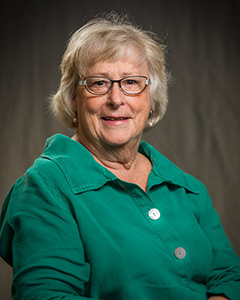 Ms. Brenda McBain
Brenda McBain was appointed to the Board on July 31, 2018.  Brenda is on the Board Finance committee, and previously served as the Board Liaison on Education Council. Brenda was appointed to the Board on July 31, 2018.  Brenda serves as the Board Liaison on Education Council.  She is a social planner, public engagement specialist and senior associate with CitySpaces Consulting. She is a former trustee and chair of the Greater Victoria School District Board of Education. Brenda has also been active in her community volunteering with numerous organisations including Together Against Poverty Society (Past President), Health Professions Council (member), and Island Swimming (Vice-President). She holds a Bachelor of Arts in Psychology from the University of Alberta and is a Certified Public Participation Practitioner (International Association for Public Participation).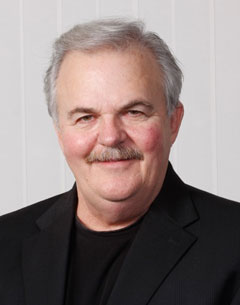 Mr. Brent Palmer
Brent Palmer was appointed to the Board on July 31, 2020.  Brent was the Director of the Mustard Seed Food Bank in Victoria BC for over 30 years until he retired in 2017. He was also Chairman of the Special Events Committee and the Director of the Vancouver Island Food Recovery/Distribution Centre. He was active for years on Member Council of Food Banks Canada and also served as an elected member of the Board of Directors for Food Banks Canada.  He is a founding member and past President of the BC Association of Food Banks, and is currently still serving as as a board member for Food Banks BC. He was instrumental in creating the BC Sharing Program for BC, and assisted in setting up similar programs in other provinces.
Before joining the non‐profit sector, Brent was the Chairman of the Inquest Committee with United Steelworkers Local 6500 in Sudbury Ontario for many years, and was the Vice Chairman of the Safety/Health Committee for Inco Metals also in Sudbury. Brent is a recipient of the Queen Jubilee Award; an Honorary Member of the Golden Key International Honour Society, the Ed Bloos Memorial Award recipient in 2017; several Awards for service from Food Banks BC and Food Banks Canada.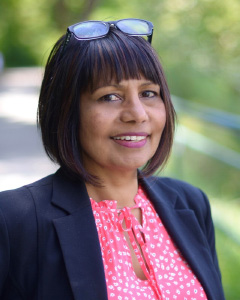 Ms. Margie Parikh
Margie Parikh was appointed to the Board on July 31, 2018.  Margie is a member of the Board Finance committee. She is the Principal Consultant of On Governance, which helps organizations get results, tackling specific issues and assessing governance processes and performance.  Margie also serves on the boards of the BC Oil and Gas Commission, Oikocredit Canada, and CISV International, and as an external member on several other boards' committees. She is the former Chair of MEC, Canada's beloved and leading outdoor equipment retailer.  A Chartered Director, Margie's qualifications also include an MBA from Columbia University, the Certified Financial Planner designation, and NFP and Crown governance certifications from the Institute of Corporate Directors. She brings to the table 25 years' global experience in international marketing and strategic and financial management and over 20 years' experience in board governance. Margie is a Regional Ambassador for Women Get On Board and a member of the 30% Club, both of which support greater representation of women in governance.  Boards, finance, volunteering, an active family, the great outdoors, and dark chocolate keep her days filled on the beautiful coast of Vancouver Island.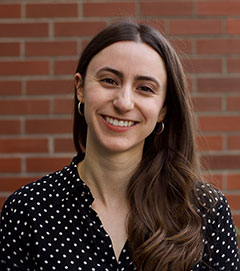 Ms. Emily Rogers
Emily Rogers was appointed to the Board on July 31, 2018. Emily was appointed as Board Vice Chair in 2020. She is the Chair of the Board Audit committee, and a member of the Board Executive committee.  She was appointed Chair of the Board Audit committee as of January 1, 2020.  Emily is passionate about social justice and enhancing the dignity of people living in poverty. She has been deeply involved in community organizing since an early age, volunteering with organizations such as Special Olympics, Restorative Justice Victoria, and the Social Environmental Alliance. Emily holds a Bachelor of Child and Youth Care from the University of Victoria and has spent the majority of her adult life providing care to children in a variety of settings. Emily transitioned from frontline childcare provision to working with families experiencing homelessness in the Greater Victoria Region. She now works with Together Against Poverty Society as a legal advocate. She is an outspoken advocate for housing affordability and works collaboratively with folks from all corners of the community to make the Capital Regional District vibrant, accessible and inclusive.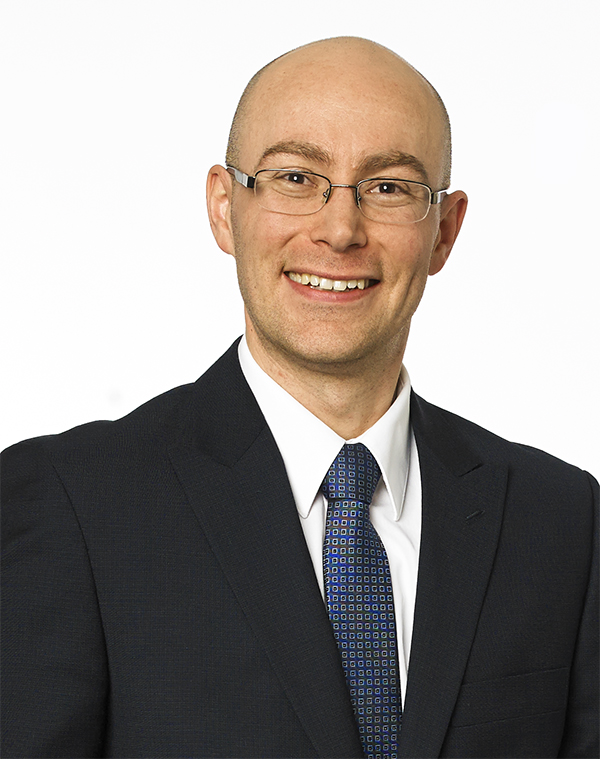 Mr. Michael Stubbing
Michael Stubbing was appointed to the Board on October 15, 2019.  He is the Chair of the Board Finance committee, and is a member of the Board Executive and Audit committees.  Mike is a Tax Partner with Grant Thornton LLP. He has written several professional development courses on various income tax topics, and instructs tax courses across BC. Active in his community, Mike is a Board Member and Chair of the Finance Committee for Lester B. Pearson United World College of the Pacific. He is also a Member of the Chartered Professional Accountants of British Columbia's Tax Professional Development Committee. Previously Mike was a Board Member and Member of the Audit and Finance Committee for Mount St. Mary Foundation. He was awarded a Fellowship of the Chartered Professional Accountants of Canada in recognition of his professional and community contributions. Mike is a Chartered Professional Accountant, a Registered Trust and Estate Practitioner, and a Certified Financial Planner. He also holds a Bachelor of Business Administration from Simon Fraser University.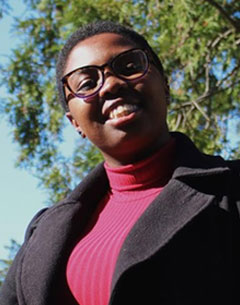 Ms. Fillette Umulisa
Fillette Umulisa was elected to the Board of Governors student seat on August 1, 2020. Fillette is a student in the school of Arts and Science at Camosun. She has been on the student society board for three years and has had the opportunity to also sit on the Education Council. Through these positions, Fillette worked tirelessly to be the voice of students at Camosun at all levels of government, as well as our community. She has met and worked with incredible Camosun staff, faculty, and students that have strengthened her passion to advocate on behalf of others. She is passionate about advocacy and creating a positive post-secondary experience for herself and her fellow post-secondary students at the college.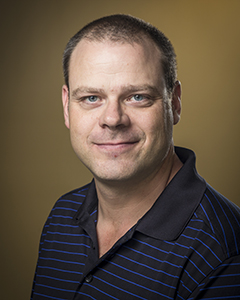 Mr. Albert (Al) van Akker
Al was elected to the Board of Governors faculty seat on November 1, 2017.  He is a member of the Board Finance committee.  He completed his four-year Carpentry Apprenticeship at Camosun in 1996. As a carpenter he worked for Knappett Projects on a number of sites, gaining experience in the construction of concrete and wood-frame buildings, as well as highway bridge layout and construction. In 1998, Al was promoted to Foreman and led crews on several projects. He has been teaching apprentices and Foundation students here at Camosun since 2000. Since becoming an instructor, Al has earned his BC Provincial Instructor's Diploma, and a Master of Education degree from Simon Fraser University. When he's not at Camosun, Al is a Petty Officer with HMCS Malahat, Victoria's Naval Reserve Division. In his free time, Al likes to race his sailboat with his wife and son, and recently finished building his first guitar.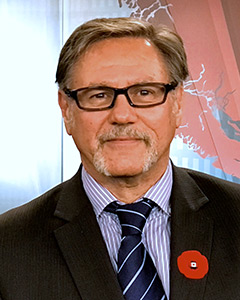 Mr. Phillip Murray Venoit
Phil Venoit was appointed to the Board of Governors on December 31, 2017.  He serves as the Board Liaison on the PISE Board.  For the past 22 years Phil has worked within the International Brotherhood of Electrical Workers Local 230 and serves currently as the Business Manager/Financial Secretary. Phil has also worked as a construction electrician for various electrical construction contractors and a marine electrician for Yarrows Shipyard. He has served on various training institutional boards such as the Industry Training Authority's Maritime Sector Advisory Group, the Western Joint Electrical Training Society and Camosun College's Electrical Program Advisory Committee. Phil has served in various capacities in many other boards in labour, quasi-judicial in government and charitable organizations. He has received Camosun College's Distinguished Alumni Award in the spring of 2017. Phil holds Red Seal Construction Electrician designation from Camosun College and his Negotiation and Mediation certificate from the British Columbia Justice Institute.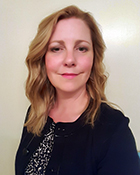 Ms. Lindsay J.D. Van Gerven
Lindsay JD van Gerven was elected to the Board of Governors student seat on August 1, 2019. Lindsay is an alumni student returning to Camosun College, via the School of Access, to study Business with an emphasis on Communications. Before returning to Victoria, she lived and worked in a number of different European and Middle Eastern countries. She is particularly proud of her contributions in specialized research, writing, and policy work while being part of the Organization and Management Team at King Faisal Specialist Hospital and Research Centre, in the Kingdom of Saudi Arabia, during the organization's ISO 9001 application. She is curious by nature and enjoyed these overseas opportunities to deeply immerse herself into different cultures. It gave her valuable first-hand experience of Ethnic Diversity in the workplace as well as a grassroots introduction to Community Engagement. As a mature student who has overcome adversity, she understands some of the challenges students face when re-entering the classroom. She is a passionate communicator who put this into practice when she participated in the Equity, Diversity and Inclusion (EDI) surveys. She also accepted the invitation to advocate for mature students, single parent students, and students with disabilities in further discussion groups. She views holding a Student Representative, Board of Governors seat as a partnership with the student body and believes in Equity, Diversity, Inclusivity, and the Truth and Reconciliation Process.